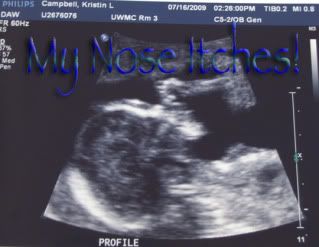 This weekend was very difficult for me.  I kept wondering why I had to go through what I went through last year all over again.  Then I thought about how much this little one has already been through and wondered how much more the poor little guy could take.  So I did my best to get all the tears out and start doing some positive things for my little Asher.  
I registered him at target.... which I was debating about not doing... as I had had Nels registered and then had big troubles canceling all the registrations later.  But I wanted this baby to be as real to me as Nels was.  I wanted him to be blessed like Nels was blessed and celebrated.  Then I took my sister-in-law and niece to the mall to use a gift certificated that Chris and I had won last year for the disney store.  I bought him a couple outfits.  
Then I figured out a theme for his room.  It is going to be the Lion and the Lamb.  We have some really cool animal stickers for the wall but I wanted to put a biblical touch to it also.  
I am still stressed.   I have poured out my heart to God asking why this had to happen.  I still have no answers.  So for now all I can do is to continue to pray for little Asher and ask God to help him grow into a happy healthy baby, little boy, & man!
I have an appointment tomorrow for blood test but other then that I have nothing scheduled until 21 weeks when my next appointment is.   That will be just 3 days before we close on our new house.  It will be so nice to have a safe place for this baby to grow up.
I took some time yesterday to worship.  I think that made a difference for me.  I took out the worship flags that I had taken to the hospital with me for baby Nels.  I turned on the music and began to dance before the Lord.  That is when I feel the safest.  That is when the stress doesn't seem to be there anymore.  Then reality comes crashing back in.
I know there is a reason for all of this.  I may not ever know why... but I hope and pray that this time I will have a baby to take home with me from the hospital.  I put the last picture from his 18 week ultrasound at the top.  He kept putting his hand on his nose.  His nose is a little different shaped then Nels's nose.  Maybe he will look different... that would be a blessing.  It would be so hard to look at another baby that looked the same as Nels.